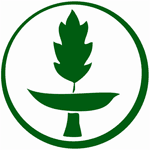 November 21, 2011

"Congratulations! With this letter, the Unitarian Universalist Association of Congregations, Office of Congregational Stewardship Services is honored to formally recognize Outlaw's Bridge Universalist Church as an Accredited Green Sanctuary.

.....You have succeeded in integrating the Green Sanctuary program goals into the ongoing life of your congregation through the many projects you have carried out. Your application offers strong evidence of the positive environmental consciousness that has developed in your congregation, resulting in new behaviors and new lifestyle choices by members individually and by the congregation as a whole. We were especially inspired by the fact that your small church could accomplish so many different things....

You have truly taken the goals of the Green Sanctuary Program to heart. Again, congratulations on successfully becoming an Accredited Green Sanctuary. Your accomplishments serve as a beacon of hope, demonstrating that we can all make a difference!"

This is an excerpt of the letter from Robin Nelson

,

Program Manager, Congregational Stewardship Services

after we were approved for Accredited Green Sanctuary Status. We are very proud of our accomplishment, but know that protecting the environment is an ongoing responsibility for everyone.

See below for more information on the Green Sanctuary Program.

The Green Sanctuary Program, originally nurtured and managed by the Unitarian Universalist Ministry for Earth, was designed to give roots and wings to the vision that, together, we can create a world in which all people make reverence, gratitude, and care for the living Earth that is central to our lives.

Voluntary participation in the Green Sanctuary Program provides a framework for congregations and congregants to proclaim and live out their commitment to the Earth.
The Green Sanctuary Program...
Provides the framework for congregations to begin specific projects and activities that lead to recognition as a Green Sanctuary through candidacy and then accreditation.
Invites congregations to embark on an exploration of what it means to live today within a religious community on an imperiled Earth.
Is a way for all Unitarian Universalists to join our efforts, both symbolically and explicitly, in becoming stewards of the Earth.
A Green Sanctuary is a congregation that...
Has received official recognition for completing the Green Sanctuary Program.
Lives out its commitment to the Earth by creating sustainable lifestyles for its members as individuals and as a faith community.
Is committed towards creating a religious community that has a fundamental, bottom-line, commitment to living in harmony with the Earth.