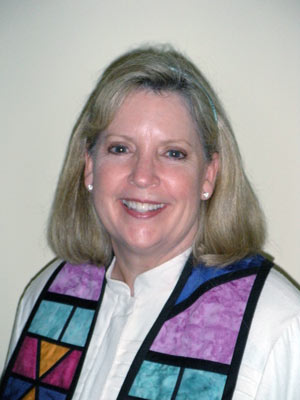 Welcome to our rural liberal church.
We are glad you are visiting the Outlaw's Bridge Universalist Church website and hope you will come in person to worship with us on Sundays and participate in our activities. Outlaw's Bridge Universalist Church has offered a unique voice of freedom, reason and compassion in religious matters since 1905 when the congregation was formally organized. Prior to the congregation's formal organization, people gathered for many years near where the church now stands to learn and develop their own theology based on the principle, God is Love.
Our covenantal church has a long tradition of people who strive to live lives that bear witness to Universal love and the divine unity that binds all creation. The "Living Tradition" we share draws from many wisdom sources and we encourage one another to develop an authentic relationship with the holy and struggle with life's big questions. What is the purpose of our lives, the nature of humanity, and the meaning of death? How do we live the doctrine of love in our daily lives? How do we live with integrity and align our gifts in service to a hurting world?
We respect differences and affirm the inherent worth and dignity of every person. Children, families, and people of all ages are welcome at Outlaw's Bridge Universalist Church. Every Sunday of the year, we welcome people of all races, ethnicities, sexual orientations, political persuasions, abilities, economic classes, and gender identities to join us here as we transform lives through compassion, service and fellowship.
Come join us on our religious journey.
With love, hope, and joy,
Claudia
Rev. Claudia Frost
Minister
See our Newsletters for Claudia's recent messages.
We are pleased to announce that Rev. Claudia Frost has accepted the "call" to be our minister.  She is a 2008 graduate of Meadville Lombard Theological School in Chicago; one of our two remaining Unitarian Universalist seminaries. Rev. Frost was ordained in November 2008 by the Eno River UU Fellowship in Durham, NC where she served last year as the Assistant Minister for Pastoral Care. Claudia did her ministerial internship at Emerson Unitarian Universalist Church in Houston, Texas (2006-2007). Rev. Frost is a native of Texas, but she and her husband have chosen NC as their home for over twenty-five years. Claudia has come to her career in ministry with over twenty-five years as a Unitarian Universalist and over thirty years of Intensive Care experience as a Registered Nurse.